Welcome To Our VLOG!
Audiology Innovations is constantly working to upgrade our services to meet your hearing needs. Innovating our practices ensures that we're utilizing the latest technology and staying on-top of the advances in our field so that our experts can provide you with the best products and services at all times. Explore our content below to stay up to date and contact us today for all of your audiology needs in Canada!
How To Find Your Oticon More Hearing Aids - January 24th, 2022
This video was made by Dr. Scarff's 12 year old daughter as a tutorial on how to utilize remote care so you can find your Oticon More hearing aids whenever you lose one, or both!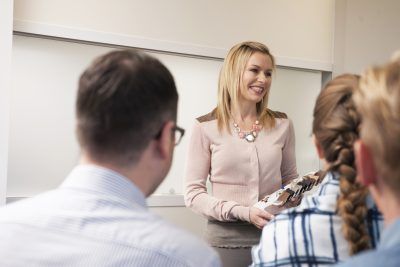 Recent Canadian statistics (published in 2015) show that hearing loss is more common than we thought.
Many people don't even realize they have hearing loss because it's typically gradual in nature. The stats are clear however, almost 1/5 adults has some hearing loss so it's important to get checked, especially by age 60. If there is an issue, fortunately there is plenty we can do to counteract hearing loss and help people continue to hear what's important to them throughout their lifetime such as music, loved ones, grandchildren. There is evidence that untreated hearing loss leads to reduced social stimulation and supports, increased risk of falls and more rapid cognitive decline as we age, therefore hearing loss treatment should be considered if there's a problem.
HEARING LOSS IS MORE COMMON THAN WE THOUGHT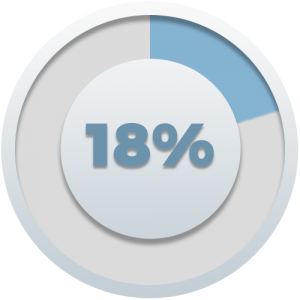 OF CANADIAN ADULTS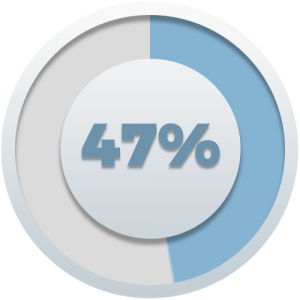 OF CANADIAN ADULTS OVER 60
HEARING LOSS IS RELATED TO PERMANENT DETRIMENTAL EFFECTS
Research shows untreated hearing loss is related to permanent detrimental effects. Our brain follows the 'Use it or lose it principle. Research studies by Dr. Frank Lin-John's Hopkins shows auditory cortex atrophy after 4 1/2 years of untreated hearing loss.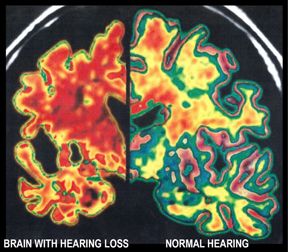 Fortunately, recent research supports the positive impact of hearing loss treatment on the brain.
GET TESTED FOR A BASELINE TEST IF OVER AGE 50
No Physician Referral Required.
An easy online hearing screener is now available to give you an idea of your hearing. TRY HEARING SCREENER HERE.
And certainly, consider treatment if there's a problem. There are many great new options for treatment that are even invisible such as the Lyric Implantable Device.