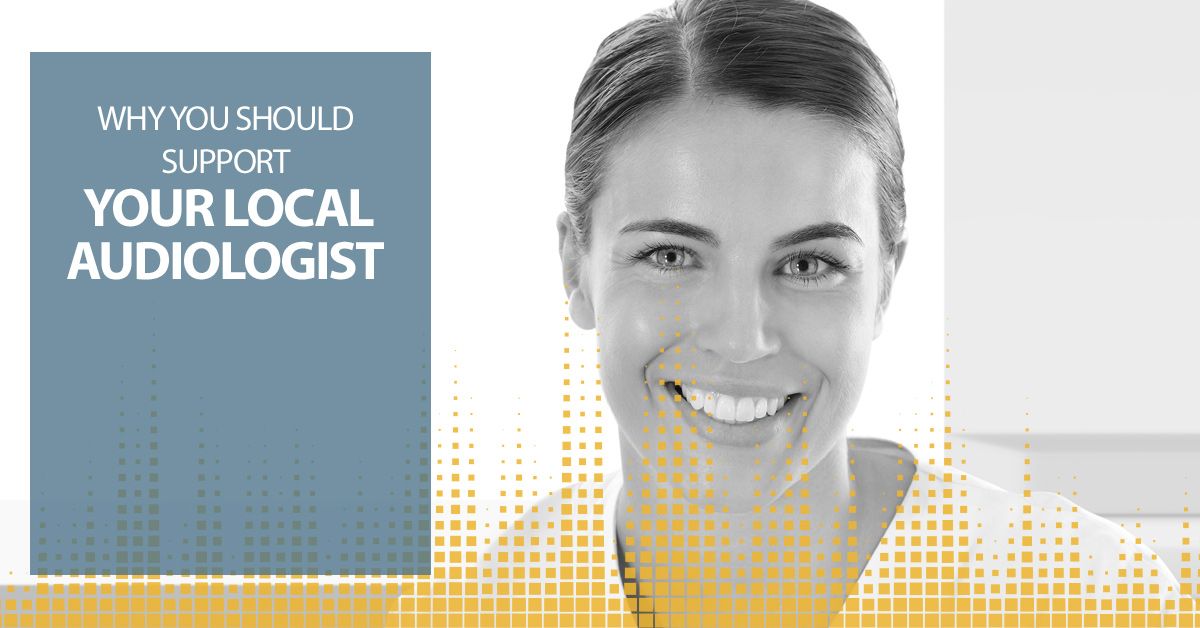 Why You Should Support Your Local Audiologist
When it comes to finding an audiologist you can trust, going local is one way to ensure who you're going to a professional truly cares about you and your best interests. You shouldn't buy your hearing aids like you buy everyday items like your groceries, and you shouldn't count on just any hearing professional for your hearing services.
In today's blog post, we're going to go over a few reasons why you should support your local audiologist in Calgary. At Audiology Innovations, we've been providing the local community with high-quality hearing services for years, ranging from hearing aid consultations to complete hearing evaluations.
We want to help you find the best hearing loss solution for your situation, which is why if you or a loved one has been having trouble hearing, you should schedule an appointment with our hearing professionals as soon as you can. Contact us today to get started.
Continue reading below to learn more about why you should support your local audiologist.
ABOUT OUR AUDIOLOGY OFFICE
Audiology Innovations is a leading provider of hearing tests and assistive listening devices throughout Calgary for a reason — we truly care about each and every one of our patients.
Our audiologist always takes the time to find you a customized treatment plan, and we care more about helping those with hearing loss hear again more than we care about our paychecks at the end of the day.
WHY CHOOSE US OVER YOUR BIG BOX COMPETITOR?
We founded our business in 2005 with one mission in mind: to change people's lives. Our trained and experienced audiologist, Dr. Scarff, has dedicated her entire life to being an educational resource for those with hearing loss, and she's helped people across the world hear better thanks to her innovative hearing loss solutions.
Sure, a "big box" competitor is convenient and easy, but you're just another dime a dozen to them. They only offer a limited selection of hearing aids, and they offer basic level technology options.
We, on the other hand, can provide you with competitive pricing on our hearing services and assistive devices, and we work with multiple manufacturers to ensure you have the best selection to choose from. We also take the time to learn about you and your everyday lifestyle, meaning we can help you find a solution that truly works the best for you.
Still not sure what an audiologist is and how they can personally assist and benefit you? Learn more about that here in one of our other recent blog posts.

CONTACT US TODAY TO BE YOUR CALGARY AUDIOLOGIST
Audiology Innovations is a local audiologist office located in Calgary, and we're sure our hearing experts can help provide you with the best hearing services in our local community. Whether you're getting hearing aids for the very first time or you need a trusted expert for your annual hearing exam, our staff members are well trained and experienced to perform an array of hearing services.
Our goal is to serve as your educational resource for your condition and treatment — no matter what. If you have any further questions, check out our frequently asked questions here, or feel free to reach out to our team at your best convenience. You can either call us with additional questions or to schedule your next service.