Block Out Unwanted Sounds
While we all have our favourite sounds, such as a band we love, the birds in the springtime, and the sound of our loved ones' voices, there are some sounds we don't want to hear, or at least we don't want to hear too loudly. After all, hearing damage, once done, is permanent, and we all want to still be able to enjoy the sounds of nature, our world, and our family.
Audiology Innovations is a Calgary-based audiology clinic that offers custom earplugs. Custom earplugs are moulded to your ear so that you can better block out unwanted sounds. You can use these in the pool to keep water out, while practicing in your band, or while at a concert. Plus, having custom earplugs for sleeping can be a lifesaver if your loved one snores, you're a light sleeper, or you are traveling and staying in hotels. Contact our hearing doctors to get started today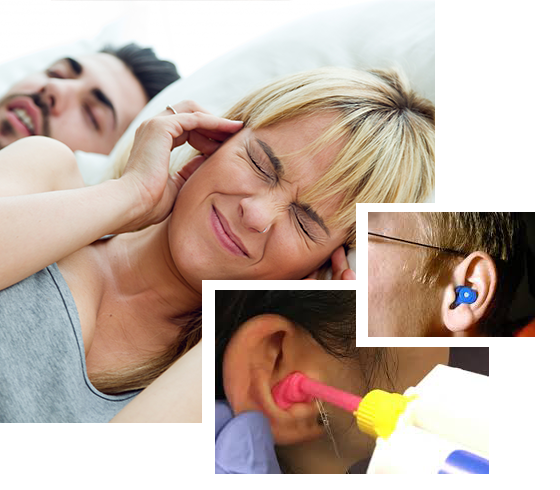 WHY CHOOSE CUSTOM EARPLUGS?
Saves you money from repeatedly buying disposable earplugs

Fends off ear infections when swimming

Are custom-moulded so they are fit perfectly

Are comfortable

Stays put, eliminating repeated adjustment once placed

Protects against hearing loss and damage

Improves sleep quality

Keeps less disposable ear plugs out of landfills

And more
CUSTOM EARPLUGS IN CALGARY
A custom-moulded earplug is a laboratory-made earplug that is custom moulded to fit the shape of your ear. More often than not, these earplugs are made of acrylic or soft silicone material to fit comfortably and snuggly in the ear and ear canal. Depending on how often you plan to wear your custom earplugs and how careful you are in handling them, they can last up to five years or longer.
At Audiology Innovations in Calgary, we're proud to be a leading provider of hearing loss solutions and custom earplugs throughout Canada. We are the go-to clinic for noise protection services and have even made custom earplugs for many musicians including Chad Kroeger of Nickelback! We work with the most experienced and knowledgeable custom earplug experts in the industry to build our products (Claude Boituea at Southern E.A.R.). He offers extensive solutions for your lifestyle demands and builds most of his custom earplug products on-site. If you're interested in learning more about our custom earplugs or assistive listening devices, contact our audiologists today!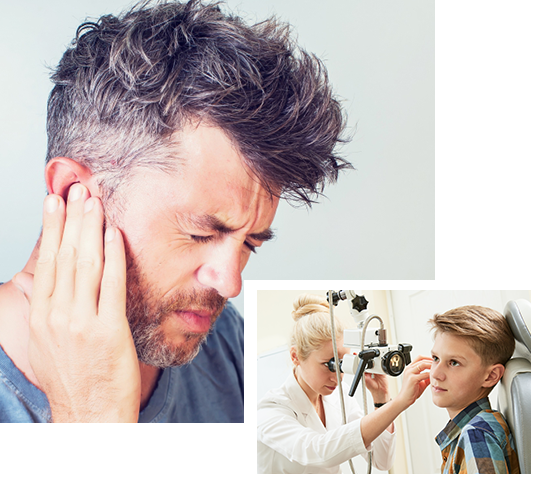 THE DOWNSIDE OF DISPOSABLE EARPLUGS
If you've ever used earplugs before, you're probably already familiar with the inexpensive and squishy foam-like earplugs that can be purchased from a convenient store. These ineffective earplugs are often compacted with your fingers before being placed in your ear canal where they will expand to block out noise. Unfortunately these types of earplugs are not custom fit to your ears, meaning they are not as effective when it comes to blocking out loud noises. In addition to their poor fit, many drugstore earplugs have also been known to create distortion because they can block of the ear canal and its natural resonance.
Generic and over-the-counter earplugs typically come in three different sizes: small, medium, and large. Since everyone has a uniquely shaped ear canal, these earplugs might not fit well for most and may fall out of your ears. When you schedule a custom earplug appointment with the experts at Audiology Innovations, we'll schedule a convenient time for you to visit our facility for a professional ear impression so your earplugs never fall out during physical activity. All of our custom earplugs are specifically molded to the user's ear canal, providing optimal comfort and protection.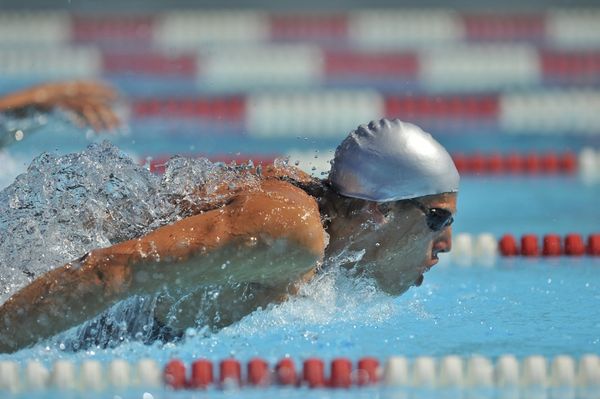 Custom Earplugs Offer A Long Lasting, Personalized Fit
While throw-away earplugs may work well for people who rarely expose themselves to loud noises, they are not designed for people who frequent loud noises during their work or leisure activities. If you like to attend Canada sporting events or concerts, or you work in a loud environment for your job, custom earplugs may be the perfect solution for you.
Custom Earplugs Have Filters For More Protection
Custom-moulded earplugs can be created with filters to achieve any level of attenuation or noise reduction. While most sold custom earplugs can provide up to 30 dB of noise reduction, additional filters can be added to your earplugs for even more reduction.
CHOOSE AUDIOLOGY INNOVATIONS IN CALGARY TODAY!
Custom earplugs are an excellent alternative to ear defenders and disposable earplugs. Whether you're a musician interested in custom earplugs to protect your ears onstage or a swimmer looking for ways to stop water from entering your ears, custom earplugs offer a variety of benefits. At Audiology Innovations in Calgary, we've helped hundreds of folks across Canada find the perfect custom earplugs to meet their needs. If you're interested in learning more about custom earplugs or you need to schedule your annual hearing evaluation, contact our audiologists today!
If you're looking for hearing loss professional in Alberta to design your custom earplugs, contact Audiology Innovations today! Our audiologists are dedicated to your complete satisfaction and we can help you find the best hearing loss solution for your lifestyle. Schedule your appointment today!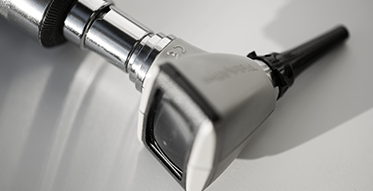 Our staff. We each have unique reasons why we want to help you hear better.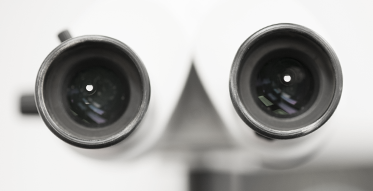 We want to know what each patient's unique hearing challenges are. We therefore complete a thorough audiometric test battery as well as 'listening in noise' testing. This gives us a better understanding of the 'real world' hearing abilities you have.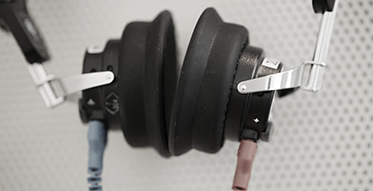 There is extensive research to show that early identification and treatment is critical to good brain health.
CUSTOM EARPLUGS- Ear Protection You Can Count On