Elan Feldman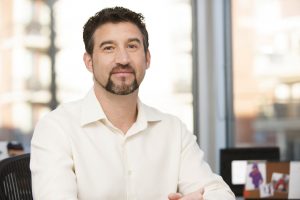 Elan Feldman is a Registered Hearing Instrument Specialist who is working at our clinic in Glenbrook Plaza. He studied in the Hearing Aid Practitioner program at Grant MacEwan University and received a diploma in 2008. Elan has been a member of the College of Hearing Aid Practitioners of Alberta (CHAPA) since 2009. He also has received advanced training in implantable Lyric hearing devices and cerumen management in 2014.
Elan grew up surrounded by family members with hearing loss, which created his sense of responsibility to help individuals with hearing loss from a very young age. Elan's interest in anatomy, biology, and physiology of the human body led him to study in the field of hearing loss. Elan has been honing his clinical skills in a hearing aid clinic in Airdrie where he developed the trust of the community by providing thorough explanations and exceptional care for over 5 years.
Elan's interest in the ear and how it functions and his keen sense of responsibility to help those in need, is a great combination that we value in our team. We are sure you will enjoy his easy going manner and his kindness. We are happy to have Elan as part of our hearing healthcare team.