GUIDELINES TO USING SOUND SUCCESS
3. Click 'Video Player Settings' in the bottom right-hand corner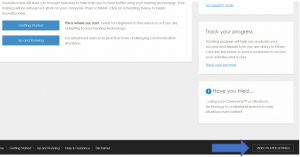 4.In "Video Player Settings", you can listen to each speaker to rate them yourself with 1 stars are the most difficult to understand and 5 stars being are the easiest to understand and speech read. Whichever speaker you leave up on the video at the right side of the screen will be the default speaker for all activities.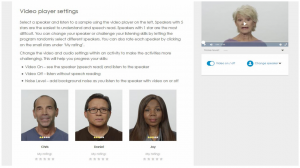 5. Click 'Home' (Top left corner)
6. Click on 'Getting Started'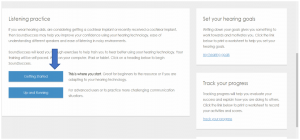 7. Select an activity and subtopic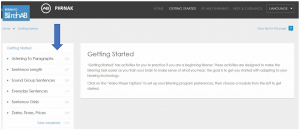 8. Improve your hearing skills by swapping between speakers, activities, and subtopicsThere are options under the video for the following:
Choose the easiest rated speaker, with the video on, and no background noise
Change to any speaker to the one you want to listen to
Adjust noise level from no noise to challenging noise
Turn the video off to take away visual cues
CLICK TO LEARN MORE ABOUT EACH STAFF MEMBER
We are each here working hard to help you hear your world better!
Sorry, there was an error retrieving the next set of items.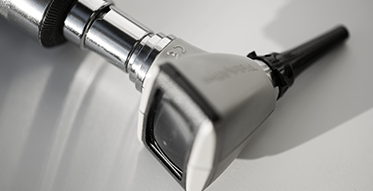 Our staff. We each have unique reasons why we want to help you hear better.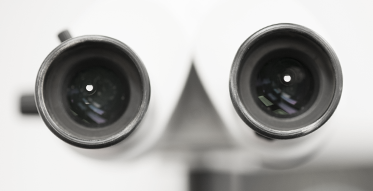 We want to know what each patient's unique hearing challenges are. We therefore complete a thorough audiometric test battery as well as 'listening in noise' testing. This gives us a better understanding of the 'real world' hearing abilities you have.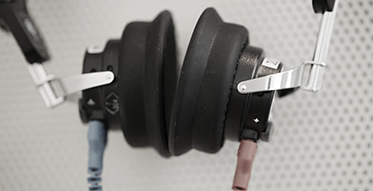 There is extensive research to show that early identification and treatment is critical to good brain health.