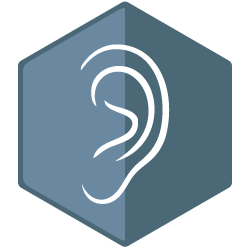 Here at Audiology Innovations, we are proud to offer hearing loss services in Calgary and the surrounding areas.
But a local hearing clinic can only do so much, and there is lots of work to be done. Luckily for us and many of our clients, hearing care has progressed in leaps and bounds in this technological age. In fact, thanks to advancements from Phonak partnered with Microsoft, everything from hearing loss tests to hearing aid adjustments can now be performed remotely via digital interaction. What this means for us is that we are able to help more people get the tools they need in a wider area with greater ease. Here is a little more information about Phonak remote hearing aid adjustments.
WHAT ARE PHONAK'S & OTICON'S REMOTE SUPPORT SERVICES?
Phonak's Remote Support Service is the first of its kind to offer a digital solution to the problems suffered every day by people with hearing loss.
Phonak's Remote Support Service utilizes a real time device that uses Microsoft's Azure cloud-based technology to adjust any Phonak Audeo Marvel hearing aid from just about anywhere in the world with internet service. Anybody with a hearing aid who has an issue with their device can instantly connect with a hearing care professional or audiologist through the myPhonak app, go over their device issues in real time, and get professional hearing aid adjustments on the go. Note that initial consultations and services are still generally done in office.
HOW TO IMPROVE HEARING ACCESSIBILITY
TELEMEDICINE IS HERE. That is because it is a safe, effective way to provide certain forms of care to people who may otherwise be traveling or unable to make an office visit.
Beyond accessibility though, the Phonak Remote Support Service can actually improve patient outcomes in certain instances. This is usually due to the fact that professionals can assess the unique auditory environment that a patient is experiencing, rather than making adjustments in a standard medical office environment. This allows an extra level of control that just wasn't possible for hearing care professionals before.
One of the best parts about this technology is that it's essentially free (the technology aspect, at least). The Remote Support Service package and Audeo Marvel are included with the free download of myPhonak app on both iOS and Android devices. Because of this, the app does not raise the price-point for audiology and hearing care services.
Don't just take our word about the effectiveness of this remote hearing aid adjustment technology. Check out what other people are saying about Phonak. A cell phone hearing aid app can give people with hearing loss the opportunity for affordable remote hearing care. This can be indispensable for people on the go who struggle with hearing aid control. If you think you could stand to benefit from this new and helpful hearing technology, please do not hesitate to reach out to us for more information at your earliest convenience. We will be happy to answer any questions you may have.
Hearing Health: Prevention & Care
Dr. Carrie Scarff
Calgary Winterclub 55+ Club
Friday January 17th 2020 1:00PM
Contact Heather Schmidt or Audiology Innovations For More Information
Cochlear Implant "Coffee Chat" Support Group
Presentation By 'Advanced Bionics'
Presentation on the latest cochlear implant technology.
Saturday October 21st 2019 1-3pm
Location: Deaf and Hear Alberta, Basement
63 Cornell Road NW, T2L oL4
Contact sonjareid@shaw.ca coordinator of this group.
CARYA Hearing Aid Recycling Day
Dr. Carrie Scarff
Bowmont Seniors Association & CARYA
June 2019 12:00PM - 4:00pm
Contact Audiology Innovations For More Information
Hearing Health: Prevention & Care
Dr. Carrie Scarff
How To Make The Most Of Your Heaing
May 30th 2019 10:00AM - 2:00PM.
Marda Loop Community Centre. Open to the public. Contact Audiology Innovations For More Information
Hearing Loss 101: What Everyone Should Know with
Dr. Carrie Scarff
Knights of the Round Table
Tuesday September 18th 11:30AM-1:30PM
Downtown Ramada
708 8th Ave SW, Calgary AB
403-263-7600
Lunch Buffet is $25/person. Please call us to register.
Hearing Wellness 201
with Dr. Carrie Scarff
Calgary Association of Life Long Learners
Tuesday November 27th 1:00PM-3:00PM
Varsity Acres Presbyterian Church
4612 Varsity Drive NW, Calgary AB
info@calgarylifelonglearners.ca
Open to the public (free for CALL members) Cost to attend is $5/person for general public. No registration required.
2018 Grey Matters Conference featuring
Dr. Carrie Scarff
Tuesday September 25th 3PM
Coast Plaza Hotel & Conference Centre
1316 33 Street NE, Calgary AB
403-248-8888
Conference Registration for professionals who work with seniors is $349.00 per person https://greymatters2018.com/
Hearing Health Presentation Informative and Interactive Workshop
with Dr. Carrie Scarff
Tuesday October 23rd 10:30AM-12:00PM
Kerby Centre
1133 7 Avenue SW, Calgary AB
Please RSVP at 403-705-3246 or information@kerbycentre.com
Open to the Public. Cost to attend is $2 for members and $5 for non-members
(Bring your income tax assessment and a recent bank statement
and get help with applying to the government and other programs
for hearing aid and hearing assistive device funding.)
Prostaid Calgary General Meeting
Guest lecturer
Location: Kerby Centre, 1133 7 Ave SW
Lecture Room (Room 205)
Parking is FREE at the Kerby Centre in lots on both sides of 7th Ave.
There is a parking lot next to the LRT station and another behind the Kerby Centre building.
Note: You must sign in your license plate number at the reception desk.
Schedule
7:30-7:40pm PROSTAID Calgary President Brad Sterling - Greetings and Announcements
7:40pm -8:40 Guest Speaker Presentation
8:40pm-9pm Q&A session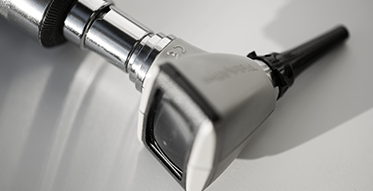 Our staff. We each have unique reasons why we want to help you hear better.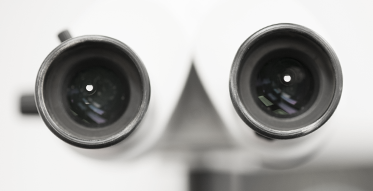 We want to know what each patient's unique hearing challenges are. We therefore complete a thorough audiometric test battery as well as 'listening in noise' testing. This gives us a better understanding of the 'real world' hearing abilities you have.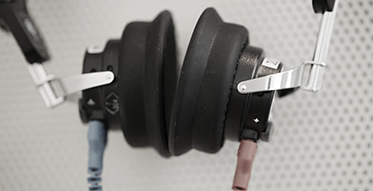 There is extensive research to show that early identification and treatment is critical to good brain health.