"We work our hardest every day to help you enjoy the rich experiences that the sounds of life have to offer"
DEAR DR. SCARFF
I am writing to you to express my elation over the restoration of my capability to participate in group meetings. Even with very high end hearing aids, I was losing my ability to contribute. I serve on a Board of Directors and a couple of Advisory Committees. These activities, and the ability to take part in any group discussions are critically important to me. I returned from my first Board meeting using the Roger Pen on a great 'emotional high'! My business life has been extended! My confidence and self esteem have been restored Please accept my heartfelt thanks for introducing me to this latest technology. "
Hal Rainforth, Calgary
QUALITY OF CARE
We work closely with related medical and health professionals and have gained their trust and respect as well:
I am always confident that Audiology Innovations will provide my patients with the unparalleled expertise and quality of care they deserve as far as their hearing needs are concerned.
Dr. Rob Burke - Otolaryngologist
TRUSTWORTHY
The work they do is second to none. They are trustworthy and reliable and communicate very well with our senior tenants. For the tenant who are "shut-in" and unable to travel they provide on-site visits, making this service far more accessible to tenants, this is of utmost importance and has been a great benefit to them.
Joanne Peterson, Gracewood Housing
HEARING EXPERTS
If you feel your hearing isn't what it used to be, or you constantly have to turn up the volume on the television to distinguish words, it could be time to schedule a hearing evaluation with one of our audiologists. At Audiology Innovations, we're passionate about changing people's lives through our innovative hearing services. Whether you need digital hearing aids, assistive listening devices or custom earplugs, our certified audiologists can help you determine which hearing loss solution is best for you. We also offer listening training programs for children and adults who have difficulty understanding speech with background noise. Schedule an appointment with our audiologists today or give us a call to learn more about our hearing loss services and solutions.
WHY WE ARE THE TOP RATED LOCAL
AUDIOLOGY INNOVATIONS IN CALGARY
At Audiology Innovations in Alberta, we're proud to be a leading provider of hearing tests and hearing loss solutions throughout Canada. Whether we're helping you hear your children's voices or helping you hear your favorite piece of music, our audiologists will work relentlessly to ensure that you enjoy all of the wonderful sounds that life has to offer. Our comprehensive approach to hearing wellness is backed by decades of research and experience and we utilize the latest and safest hearing loss tools and techniques at our practice. If you feel your hearing capabilities have decreased, stop by our clinic for a complete hearing evaluation or contact us to learn more about our listening training programs. Whether you're looking for a new pair of hearing aids, assistive listening devices or custom earplugs, our audiologists have extensive knowledge on a variety of hearing devices and we're happy to help you find a device that meets your unique needs. Schedule an appointment with our hearing specialists today!
THE CHANGE WAS AMAZING
I worked in the Petroleum industry for 30 years. During that time I was heavily involved in commissioning, start up and shutdown of Oil and Gas processing units. This work involved starting up and shutting down boilers, turbines, pumps, compressors – all noise generators.
I did wear hearing protection, ear muffs & ear plugs, but found my hearing loss getting progressively worse. When I retired and started contracting back to industry, I had to position myself in center of meeting rooms to ensure I could hear conversations Having to ask people to repeat themselves & speak up was a very unsatisfactory condition.
I had thought my hearing loss was irreversible and was reconciled to missing much of what my grandchildren were saying. My family Doctor suggested I visit an Audiologist, and Dr. Scarff , was recommended to me. As I still contract into industry, the need to hear, listen and understand is critical Dr. Scarff recommended that I try the lyric hearing devices, which I did.
The change was amazing, after missing so much soft voice conversations in the past I can now hear all conversations, and I can raise or lower the level of sound as required.
The Lyric devices have allowed me to be a part of all conversations, business and pleasure. I would strongly recommend and endorse the Lyric and Dr. Scarff's clinics for anyone who has experienced hearing loss
VP of Operations
Cam Clark Ford
AMAZING TEAM
I found it particularly easy to call in and get information the first time I called your office. Ryan answered the phone in a way that was calm, receptive and engaging. It may seem a little odd to want to commend someone on a few brief interactions, but when you have had experiences that were difficult this ability to be an ambassador for your hearing clinic is actually pretty outstanding. He has a great way about him, and he creates an approachable atmosphere, then when you do approach, he's intelligent. Thank you for the amazing team that you are, and to Ryan for being present and connected in his work.
Erica Olson
IMPROVED MY HEARING
When you purchase hearing aids, you are not just purchasing a physical product. Hearing is complex and solutions are also complex, requiring support and access to personalized strategies to ensure success. Dr. Carrie Scarff is one of the few audiologists in Calgary who truly understands this.
As a client I experienced the difference that this makes. Dr. Scarff provided me with hearing aids that improved my hearing and life significantly. She also went the extra step and provided me with "brain training" sessions to increase my skills and help me to cope better in crowds and noisy situations. If you are looking for an informed group of professionals who understand the complexities of hearing loss, I would highly recommend Dr. Carrie Scarff and her clinic.
-Client and former CEO, Deaf and Hear Alberta
Mona Hennenfent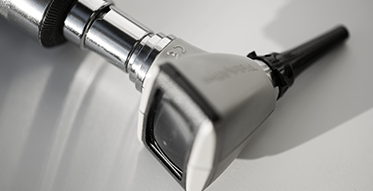 Hearing loss resources are available in Calgary and online. Click here to learn more.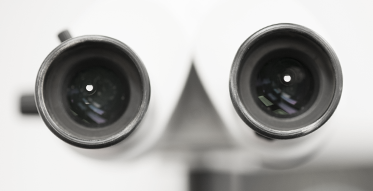 We hear with our ears, but we understand what we hear with our brain. Click here to learn more.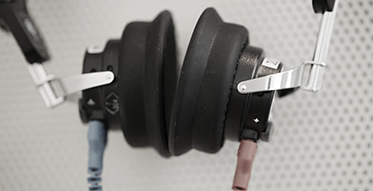 There are hearing aids for every type of hearing loss, lifestyle activities and budget. Click here to learn more.
Audiology Innovations in Calgary